Level Up Your Trombone Playing
Every Luke needs a Yoda. Every Zuko needs an Iroh. Every Frodo needs a Gandalf. It's time to get a mentor for your journey.
Contact Me
High-Quality Impactful Coaching Sessions
Coaching is 100% Customizable to Fit Your Needs
Learn what

you

need to get better in less time & with less effort
Are you worried that your practicing isn't leading to the level of playing you desire? You've been told to practice, but you know you're supposed to practice. Has anyone told you what to practice? What about HOW to practice?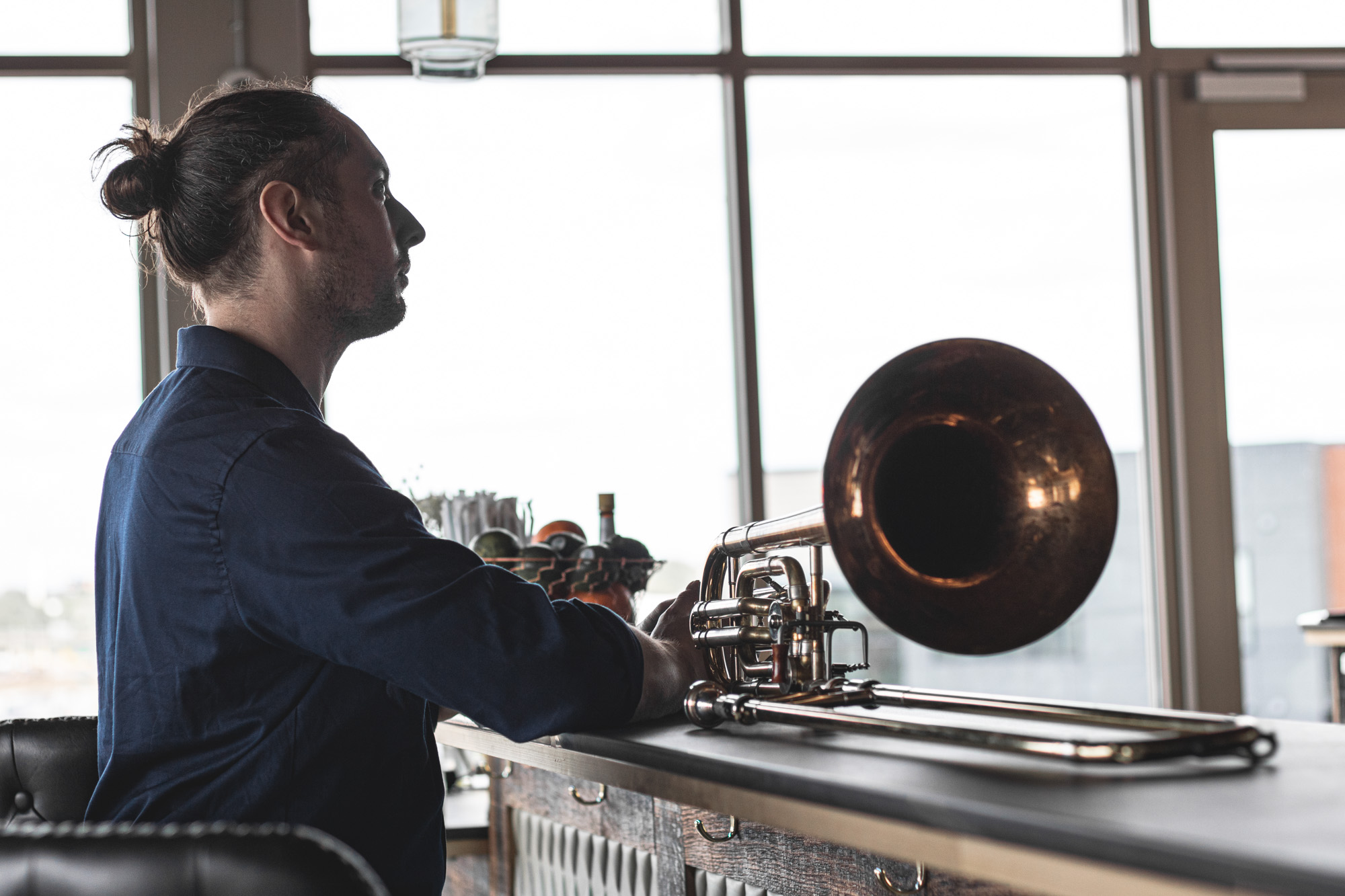 Hello! I'm Matt, and YOU are the kind of student that wants to be a great brass player. That's why you need high-quality instruction that matches your talent and desire. The problem is that most instruction is outdated and ineffective, which makes you feel frustrated and can even be damaging to your technique and self-worth. You deserve instruction that matches your individuality to establish a great playing & problem solving foundation for your entire career.
I've been in your shoes – I was a talented student who was told that I just needed to practice more. The trouble is, I was practicing a lot and just wasn't getting better at the rate I wanted to.
That's why I combined the best instructional methods into my own modern approach to brass playing. Here's how it works: first, let me know you're interested in improving your playing. Next, we'll meet virtually for a free 30-minute demo lesson. Finally, you'll make steady and rapid progress through weekly individualized lessons.
Reach out to me now with the "Contact Me" button so you can stop wasting your time in the practice room and achieve the next level of your playing.
Testimonials from current and former students & parents:
I grew more this past year than I did the 2 years before. He made me look forward and want to go to lessons. He also made me sad that I missed lessons.
I took virtual lessons with Matt this past school year and have been working with him in person in a group setting this summer. I have always felt confident that he knows what he's talking about, and I feel like I now have a lot more knowledge about playing my instrument. After taking lessons with Matt, I am a lot more conscious of myself and what I can do to improve.
Matt did an outstanding job working with my autistic son. He understood his needs and was compassionate; yet, he pushed him to do his best. He has a great sense of humor which helped my son feel comfortable. As a teacher myself, I would highly recommend Matt.
Mr. Bragstad is worth every dollar he charges and then some.  Quite frankly, I wasn't expecting to get life lessons, educational advice, and a friendship alongside my trombone lessons.  From the onset, he presents himself as a cool, friendly guy, and he is just as enjoyable to work with.  Were it not for him, I am certain that I would not have gotten the trombone feature and solo in my senior marching show.  I am eternally grateful for not only the trombone lessons he provided me, but the experience as well.
Matt does a phenomenal job helping us grow as musicians and help us understand our instrument more deeply. Throughout last year he helped me significantly when I was learning my music and on increasing the quality of my playing.
Our son has been taking lessons with Matt both in person and now virtually and we find the lessons to be very beneficial as a supplement to his in-school instruction. Our son appreciates that Matt listens to his ideas and he enjoys that he works on all aspects of playing. Matt is both a skilled musician and instructor.
He helped my sound with the euphonium. The exercises he had me do were fun!
Matt was a supportive teacher and had unique solutions to almost all of my struggles. When we started lessons together I could not sightread at all, but Matt helped me develop my skills in that area, as well as many others.
3 Steps to Great Performance
1. You'll contact Me
Reach out to let me know you're interested in improving your playing.
2. We'll have a chat
We'll meet for a FREE 30-minute lesson to discuss your goals, current strengths & weaknesses, and talk openly about how to get where you want to be.
3. We'll forge your path together
We'll put together a practice plan that will get you a LOT better in less time & meet up for weekly coaching to keep you progressing.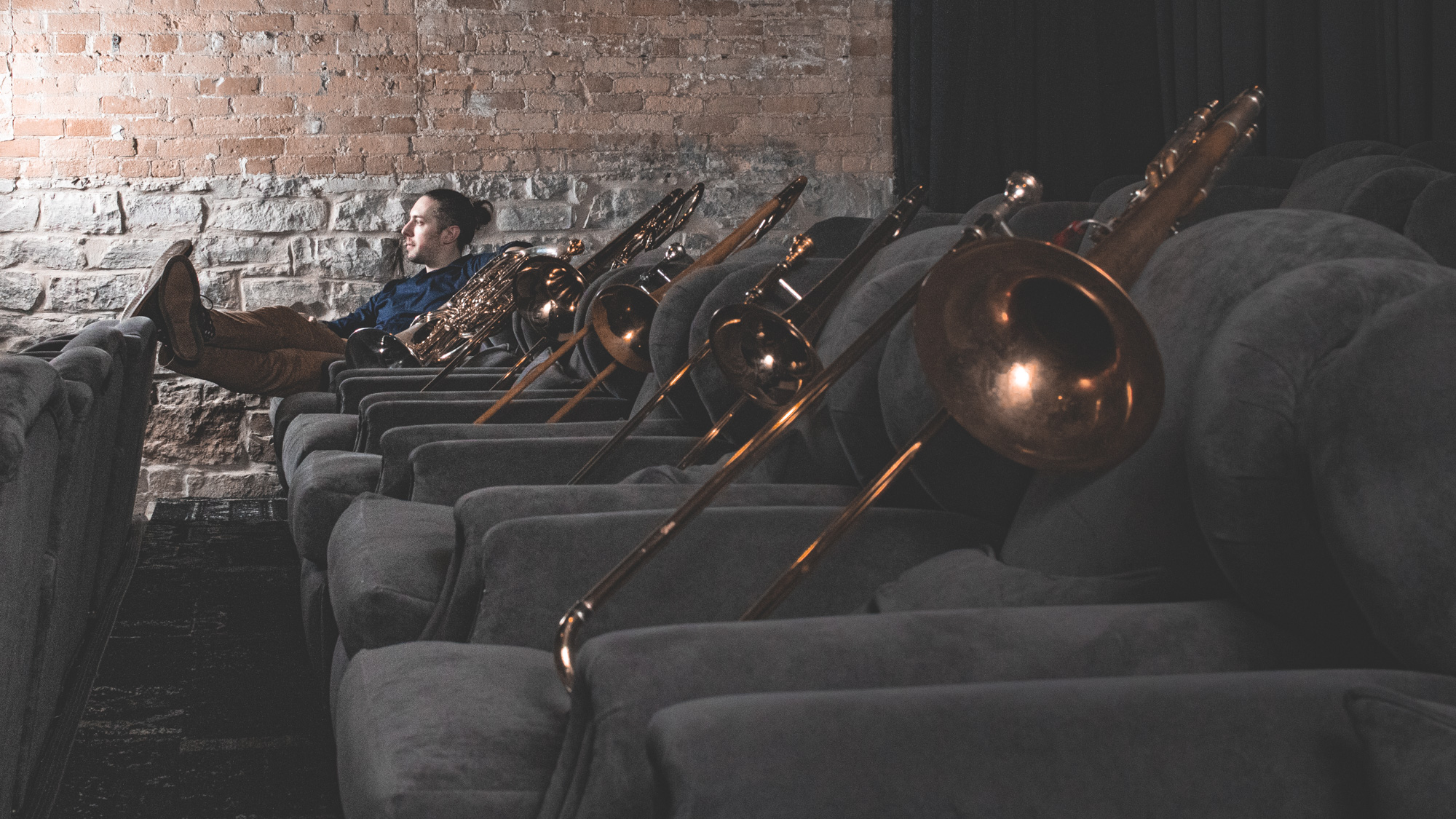 Excite and Energize Your Practice & Performances
Improve Your Performance – Turn your weaknesses into strengths, & turn your strengths into super powers.
Rise Above Your Peers – Develop a mindset and routine to always play your best in concerts and auditions.
Gain Industry Knowledge – Touring or teaching, learn the skills to navigate a career in music or ANY career.
For me, music is a passport to the best parts of humanity: creating, critical thinking, collaborating, building skills & habits, learning about other cultures & times, and appreciating the great journey of life.
After 20 years of studying, teaching, and performing music, I can say that I've been fortunate enough to travel, meet people from all over the world, and perform professionally for a variety of ensembles, venues and events.
Sheboygan Symphony

Wisconsin Philharmonic

Wisconsin Chamber Orchestra

Fox Valley Symphony

Kenosha Symphony

Lighthouse Big Band

Water City Jazz Orchestra

Paid to play every musical style

Music Performance degrees from UW-Oshkosh (BM) & UW-Madison (MM)