It's time to level up as a musician
Quality Trombone Performances and Brass Ensembles in the Greater Milwaukee Area
Contact Me
High-Quality Impactful Performances
Completely Flexible to Handle the Unexpected
Customizable Ensemble to Fit Your Needs
Are you worried that your services and holidays don't feel meaningful and impactful? Have you struggled working with musicians who lack experience, ability, and professionalism? Are you and your congregation/guests becoming fatigued by the standard service music?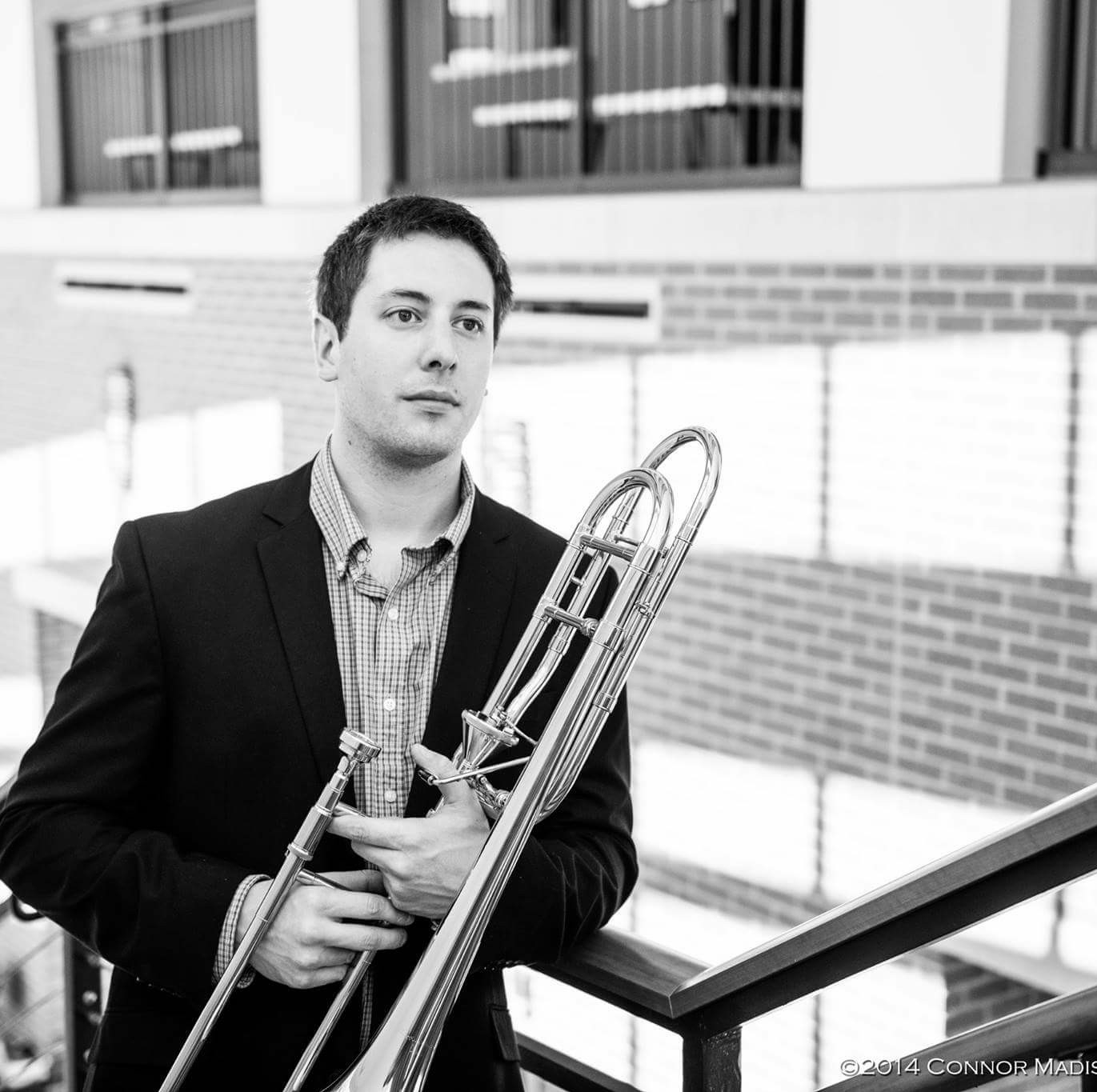 Excite and Energize Your Events With Live Brass Performances
Improve Your Performance – Turn your weaknesses into strengths.
Rise Above Your Peers – Develop a mindset and routine to always play your best in concerts and auditions.
Gain Industry Knowledge – Touring or teaching, learn the skills to navigate a career in music.
For me, music is proof that there is more to humanity than we realize. I know what it feels like when you're not serving that higher purpose as best as you can. After 20 years of studying and performing music, I have been fortunate enough to perform professionally for a variety of ensembles, churches and events.
Sheboygan Symphony

Wisconsin Philharmonic

Wisconsin Chamber Orchestra

Fox Valley Symphony

Kenosha Symphony

Lighthouse Big Band

Water City Jazz Orchestra

Paid to play every musical style

Music Performance degrees from UW-Oshkosh (BM) & UW-Madison (MM)
3 Steps to a Great Performance
1. Contact Me
Please include as much information as possible – date, time, location, etc.
2. Coordinate Details
We'll discuss repertoire, additional personnel and rehearsals if necessary.
3. I'll Perform at Your Service
Enjoy an impactful performance that you and your guests will remember.